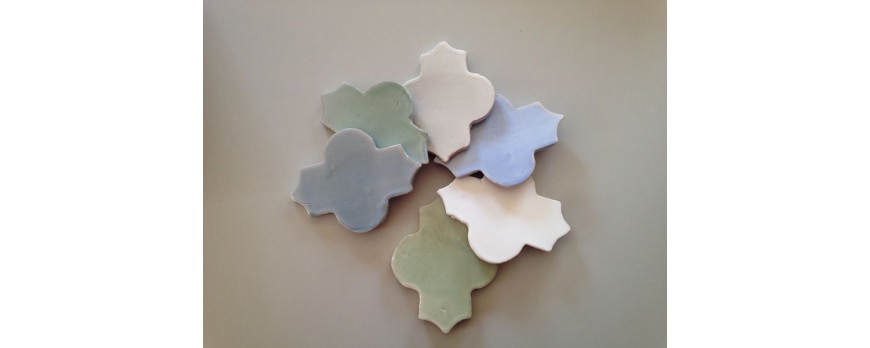 ORIGINAL FORMATS FOR KITCHEN OR BATH
When you think on the tiles that we place in our house, traditional formats square and rectangular, which always are usually placed in walls and floors, always come to mind . But, although they are the most common, they are not the only ones that can be found in the catalogue of Ondacer.
Tiles with other geometric shapes such as hexagons which provide a different look to the walls of the bathroom, may fit well in this room. There are several models that can offer this format, although it is not the only one that can be applied to tiles.
For example, in addition to the model Hexagon Marrakech Mosaic Arena, which has various designs to provide a visual variety that brings a very personal image to the room, we can found the Clear Blue Arabesque, a tile with clearly indebted to shapes of Muslim ceramic roots.
They are pieces made with fired clay hand-painted, so both the size and shade may vary slightly between them. It is a guarantee of the manufacturing process and allows you to make the image stand out for its originality once placed.
In addition, due to this manufacturing process, it may appear cracked glaze fragments on some of the pieces, which are not production failures, but one of the characteristics of this kind of ceramic tiles.
In this case, several colours are available, to suit them to the style of the design you are looking for in each room. As always, when ordering ceramic tiles to be placed in the bath, once needs are calculated, you may increase your order between 5 and 10 percent for wastage in placement and future repairs.