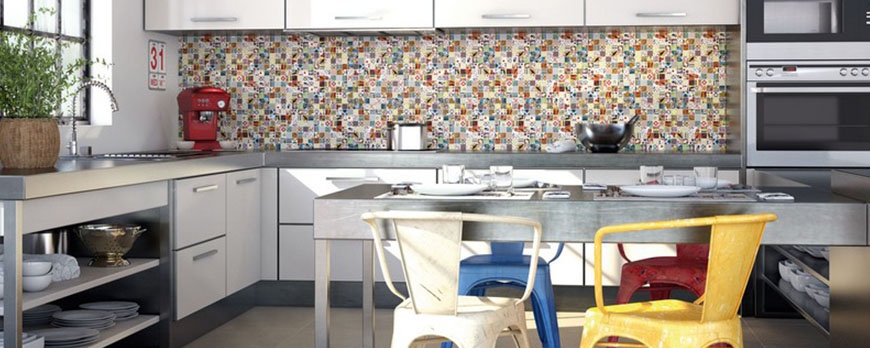 MOSAICS ON THE WALLS: A NOTE OF CHEERFULNESS AT HOME.
One of monotony allies in the decoration is colour uniformity. Everyone has different specific tastes that define every corner of the house, and therefore cannot be said that there is a more or less adequate style for everybody. That is why, in the catalogue of Ondacer, one can find options for all tastes.
One of these options is the use of ceramic mosaics, as, for example, a set composed of different pieces, creating an element that can be multicoloured and brings a different and cheerful image which can be very personal.
Mosaics can bring a different, personal and very nice look to our house
Mosaics are usually formed by an undetermined number of small pieces united between them, creating an original set. On the walls, they break the homogeneity of the decoration, making this space unique and cheerful.
In some places, their presence enhanced by the use of natural stone, or even metals or glass, replacing the ceramic by these mosaics can be considered. Using these materials in determined areas from our house, its image will be enhanced and the general design intensified.
It is not necessary to look for unique and custom pieces. You will find various models of this product in the catalogue Ondacer. Whatever the style you want, you can find in it everything you are looking for among the wide range of mosaics of different combinations and materials.
The combination of the mosaic with the various possibilities of you housing, will make the unique and brilliant result that will convert your selected areas in a custom option, and that will make your home exclusive and personal.