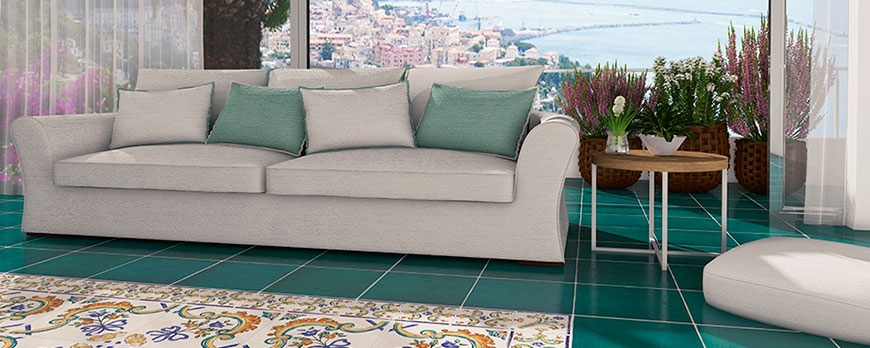 The floor of your house, a work of art thanks to tiles
We know that there are many options to dress the floors of your home. But no choice is so elegant, practical, easy to maintain and with endless possibilities for decoration like stoneware pavement. There are many reasons to use the stoneware pavement in your home, from its easy laying to all the possibilities of decoration that exist thanks to the variety of models, styles, formats and designs.
Large spaces do not need to be large on the surface, but only have to present an aspect that places them above the others. This can be achieved thanks to the variety offered by the stoneware paving, which can turn the floor of a living room or any other room into a real work of art.
the wide variety of stoneware formats, designs and styles, turns any floor into a work of art
This happens because, far from having only one type of design that marks the trend, each person can easily find any type of decoration you need to make your desires true and have your house decorated as you want.
It does not matter if you want to enjoy a plain stoneware floor tile with a traditional design or if you want to play with bolder designs. There are always one or several designs that allow you to enjoy an original floor and above all, personal.
Although there are models that maintain a homogeneous aesthetic, there are others that can be combined in a very simple way and create very attractive and original pattern and designs. With certain models and their accessories, you can create a different, original and pleasant floor. This can make the floor of the living room become a work of art that dazzles and surprises visitors.
All this is available in the Ondacer catalog, which offers all the variety of our suppliers to make your home a place to feel good and above all, live it. Ask us to know what we can offer and you will be surprised. We look forward to your visit in www.ondacer.com!