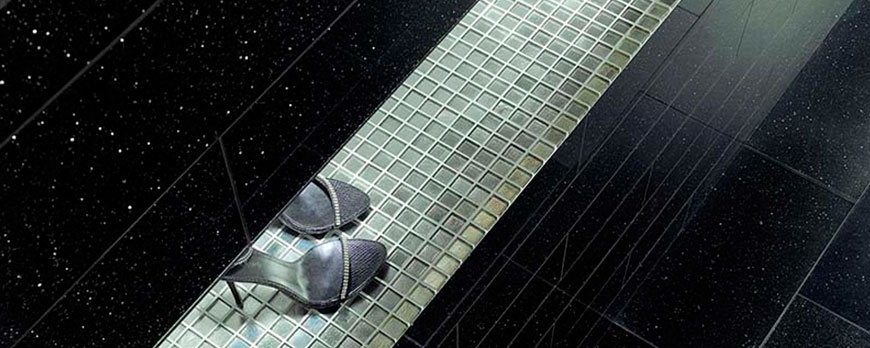 Glass in the decoration of your home
When we are thinking about decoration with glass, we are not only speaking about mirrors and other elements that reflect natural light and give much luminosity to the house. Glass can be used in a different way, giving to your home a different and more appealing look.
Tiles not only can be made of clay. Some special pieces, that offer a different look to the housing, are made of other materials. Glass is one of these materials, that can also be used in your home.
You will find many models that have these characteristics in the catalogue of Ondacer, which offer this decorative alternative. Glass must not necessarily be transparent. It is possible to apply different colours and patterns on it , as it is usually done on traditional clay tiles.
The use of these glass tiles offers thousands of possibilities both for bathrooms and other rooms in the house. We only must know which are our real needs and how this kind of tiles can be used for highlighting the decoration of our home.
Also, they can be used as well on the wall as on the floor, depending on the model. Some of them are especially designed to be used as ceramic floor tiles complements, others to enhance the beauty of your walls. Mixing metallized colours with glass tiles can turn out to be an excellent idea for some rooms.
In Ondacer, we have got several settings to create these unique areas that will help you to choose the design that will turn every house into something different, reflecting its inhabitants' taste and personality.
Moreover, if you have any kind of doubt, we are at your disposal to answer any question.We are here to help you to turn your house into unique!