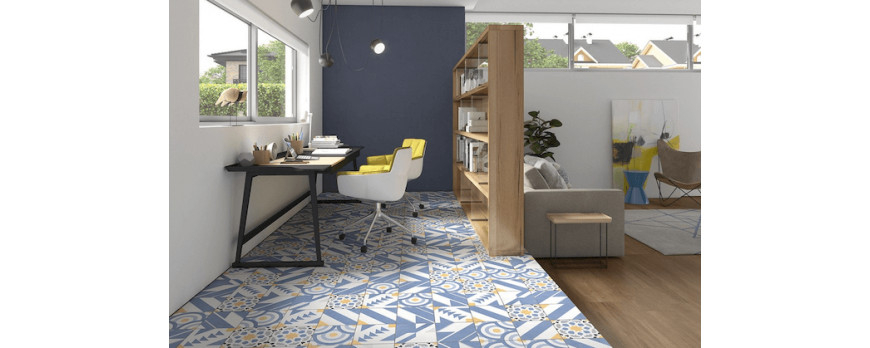 The importance of your home in times of confinement
Now, more than ever, in these times of confinement that we must live in, we realize how important home is to us, how we enjoy it how we would like to enjoy it. Often we aspire to make our home welcoming, according to our taste, and want our lifestyle and personality to be reflected in it.
That's why, at Ondacer, we empathize the importance of the design of your spaces to live in harmony and feel good in each of our rooms.
In this blog, we are going to show you some new designs for each of your rooms in your home, which we have incorporated into our online store, which are in line with the trend and which you are going to love.
Kitchen ceramics
Model Aura Crayon for kitchen: This hexagonal 10x60cm. ceramic floor tile is perfect for creating a cozy space by combining two of the shades of this Crayon series.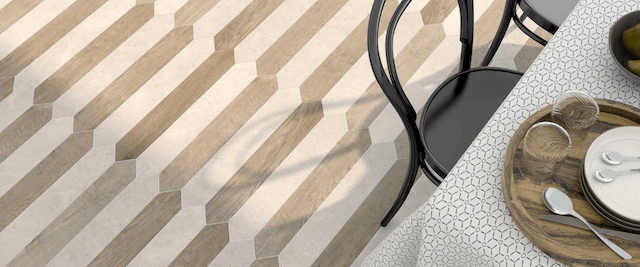 The Belice model is a ceramic floor covering that imitates wood. Several tones are available, from which you can choose according to the style you are looking for. Nowadays, nature inspired floors are fashionable. The extra-long model format increases the feeling of spaciousness.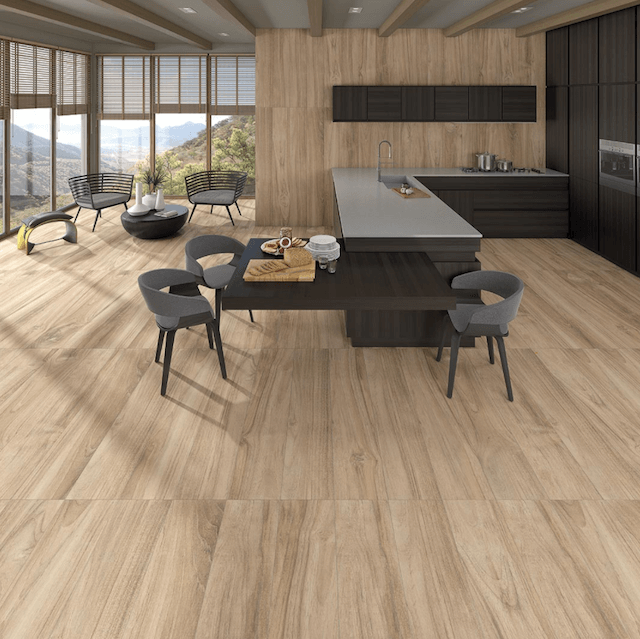 Bathroom tiles
For bathrooms, we have, as a novelty, the 60x120x1cm. rectified matt floor tile, which is available in different colours. You will create personalized spaces combining them whit their matching wall tiles.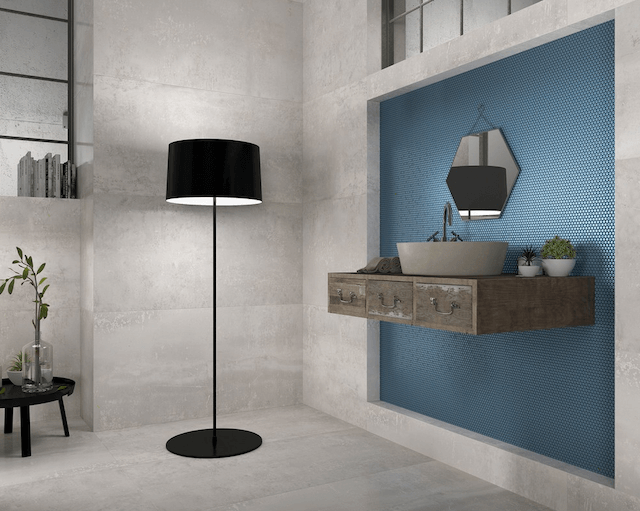 Two different designs are composing the Saudade bath series : A smooth floor tile and another one imitating mosaic made of 20x20x0.9cm. tiles. Design your bathroom by combining different designs to separate your spaces and obtain exclusive and modern ambiences.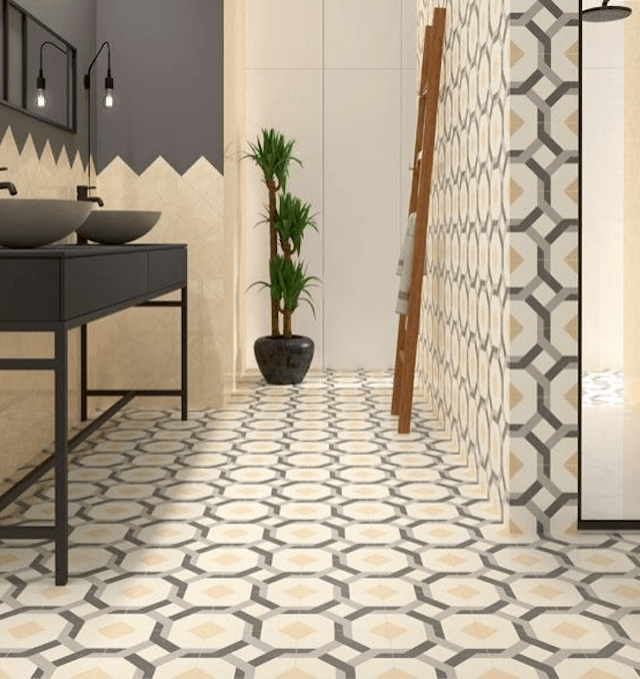 Sitting room ceramics
With a matt finish, these hexagonal tiles are trendy and will continue to do so. They will give you the chance to create genuine spaces by commingling its colours and patterns.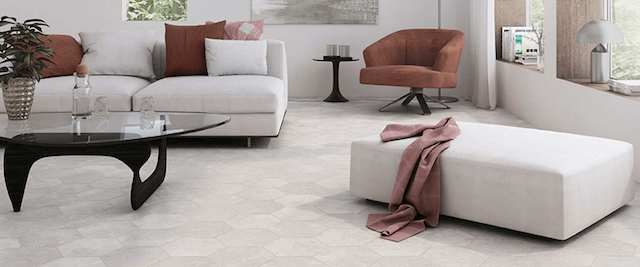 This floor tile is perfect for rooms with natural light. It is available in different tones, sizes and finishes. A luxury tile that will bring both modernity and refinement to your space.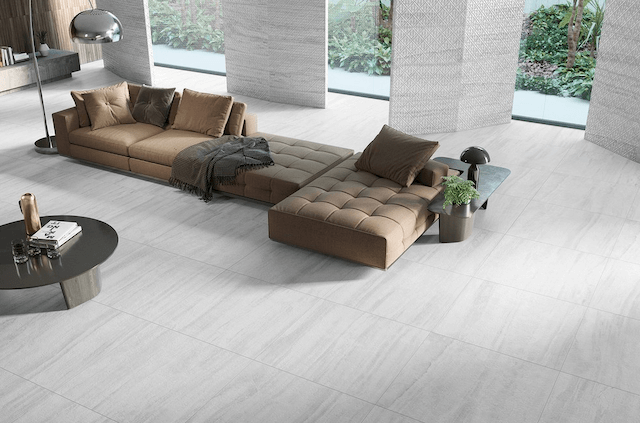 Bedroom ceramics
It is a ceramic floor tile that imitates a Victorian tile. Alone or combined, the plain and patterned tiles will allow you to create, welcoming and relaxing atmospheres.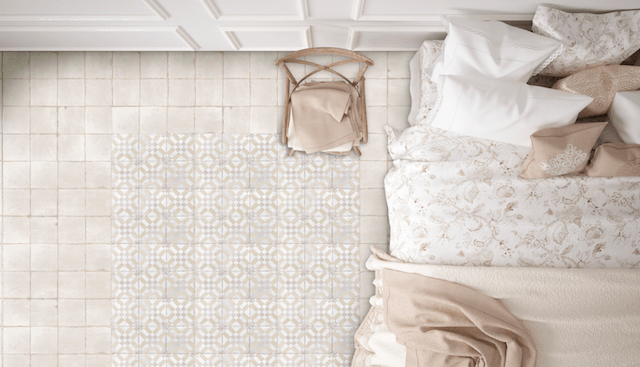 This series of ceramic tiles offers you different options. Its 60x60x0.9cm matt multipurpose tiles are available in two colours and imitate mosaics. They are perfect for delineating areas and achieving a modern style interior design.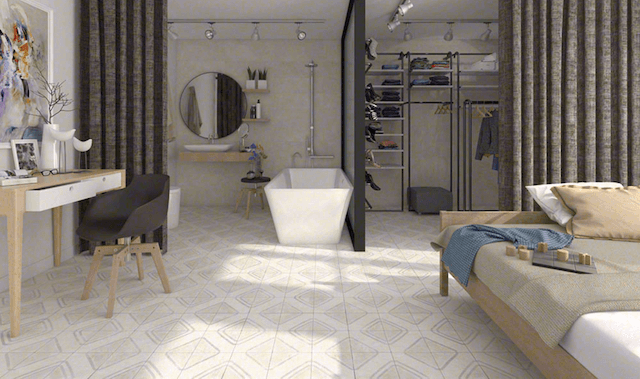 Working area ceramics
This 10x50 porcelain tile with different shades and a matt finish can be used in both indoor and outdoor areas. You can combine the different options that the Strip series gives you to limit areas and create amazing spaces.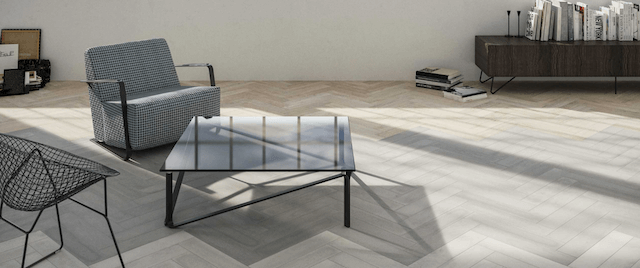 This porcelain tile is characterized by its design. You will create easily pleasant spaces using this 20x20x0.8cm. tile. A wide range of different designs is available for you to customize your spaces.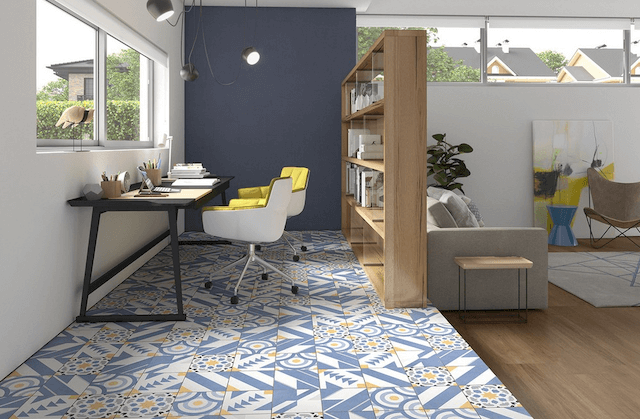 Outdoors

ceramics
The Gela series is perfect for outdoors spaces. It goes with all styles and its neutral colours harmonize perfectly will styles of furniture. This 40x60cm. tile is available in 3 different colours.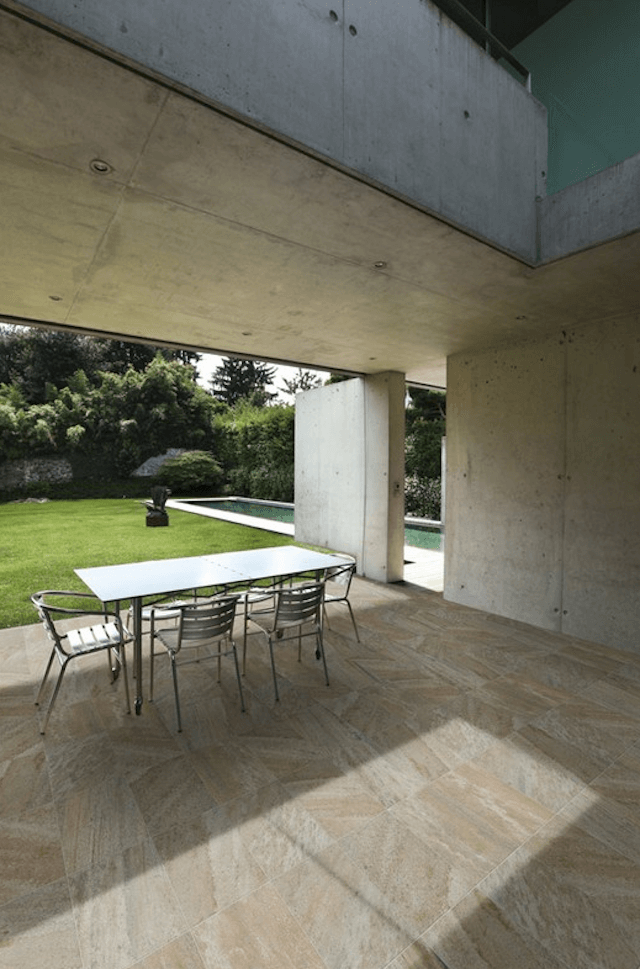 This series of porcelain stoneware with greyish tones and a mat finish is the perfect choice for modern design spaces. It can be used indoors as well as outdoors and matching mosaics are also available.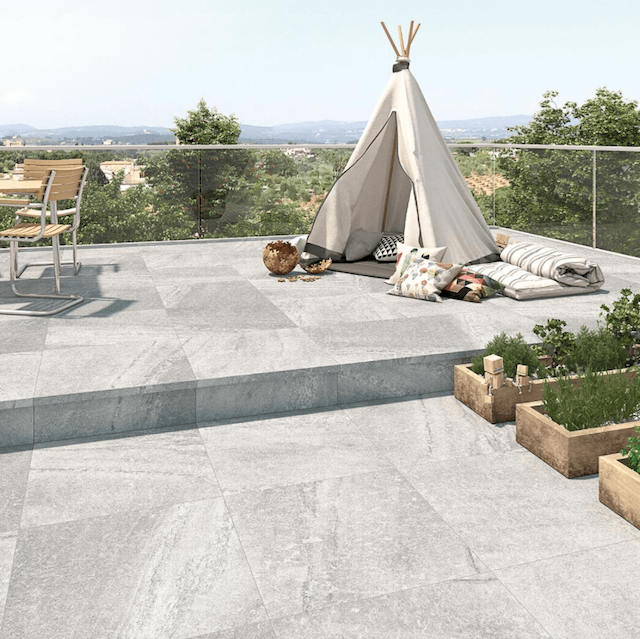 À Ondacer.com, we are at your service to advise you. If you need any information, please feel free to contact us without any compromise.