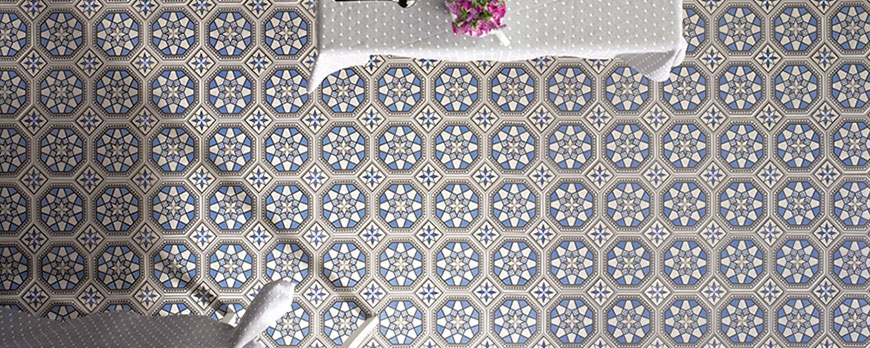 Flowers and geometric designs: are they old-fashioned or actual?
Decorate your house is a very personal affair, that is the reason why we should not forget that everyone has his own taste regarding what he wants to see in his own home. However, by searching models that could please us and fit into our projects, we can find collections that can seem us old-fashioned models, from past times.
But the materials that are used for these designs are current and modern, recovering only motives therefore. It is an important point, in view of the fact that, although these tiles remind us the ones from our grandparents home, these designs are coming back in fashion, thanks to "vintage tendencies".
the tiles from our grandparent's home return to fashion at our own home
By butting current and modern pieces of furniture in game, it is possible to raise presence of these tiles which reproduce past times motives. Contrast allows a nice and light decoration style that is very successful between young town people.
To combine this kind of designs with old restored pieces of furniture can be another good idea to create a "vintage" space.
One of these kinds of models main characteristic is that it is not about too large formats and that they integrate with smaller ones trend. I fact, it is one of its virtues, as they recover the ancient essence which comes to us from passed times.
Using this type of decoration, room becomes more personal, because it is the kind of tile that only people with clearly defined ideas, only people who knows which kind of tile they wish to create a very special and interesting decoration, will choose. Do you love this style of decoration?