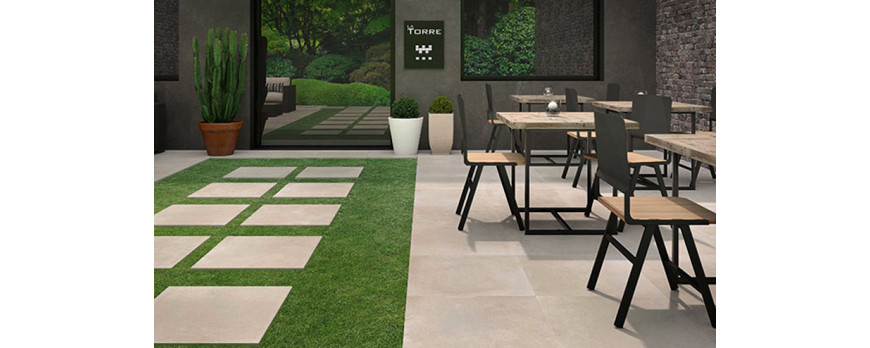 Interior design for coffee shops
In the hospitality industry, interior design can be decisive for customers when he is looking for a place where to have a drink.
At Ondacer.com we know how much important this factor is, so we will show you a selection of different designs of coffee shops that can inspire you or find the idea that you were seeking.
If you want your coffee shop outside, here you have the new tile Paulista Cemento. Mixing it with bright coloured elements, just like in this settlement, we will get a very original style.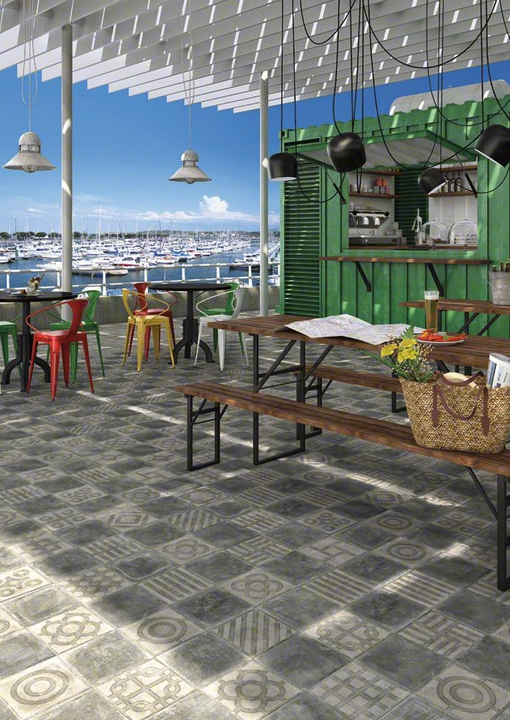 Nowadays, minimalism is a very popular style in coffee shops. Villa Ibiza tile fits perfectly this style. If you combine it with bright coloured elements, your space will look fresh, simple and stylish.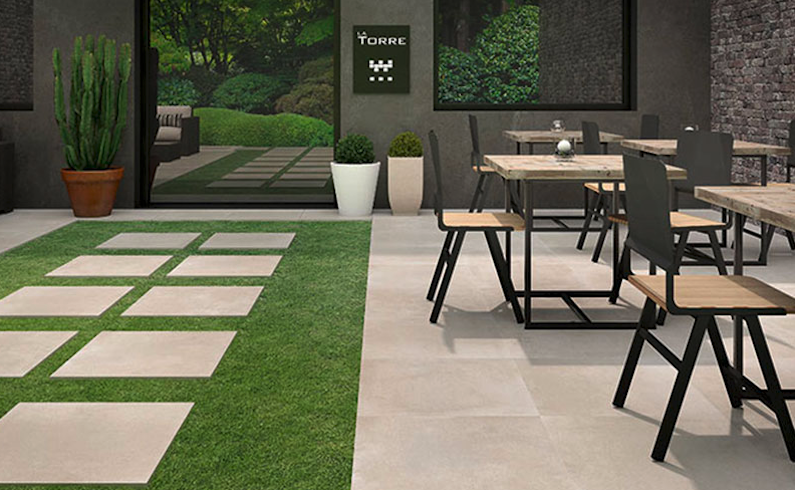 The choice of decoration style of the local will have a great influence at the time of attract a concrete kind of public.
With the Surf series, you will attract the attention of those lovers of the sea and water sports, obtaining this modern, original and characteristic touch. Your clients will feel at home.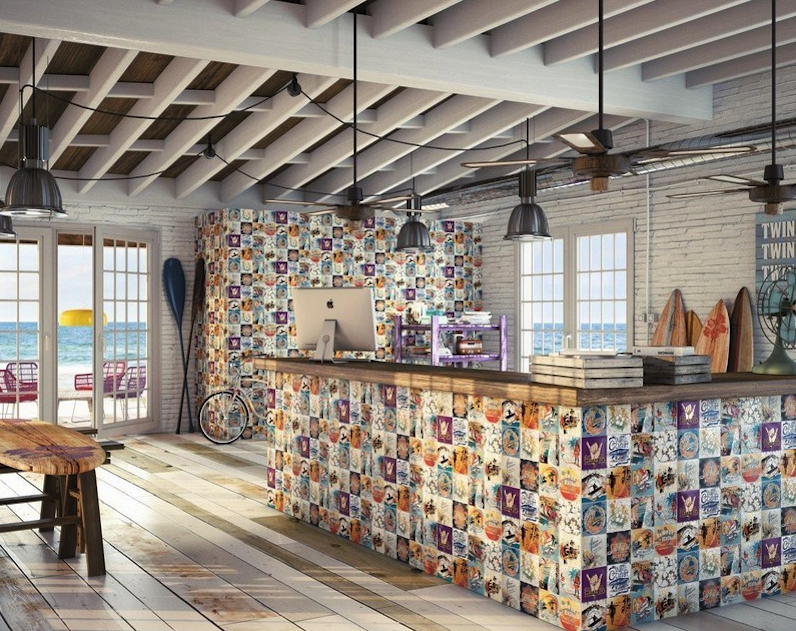 Bambú series will give an edgy style to your local. Combining it with an adequate lighting, you will ensure that your clients feel so comfortable that they will have no hurry to leave.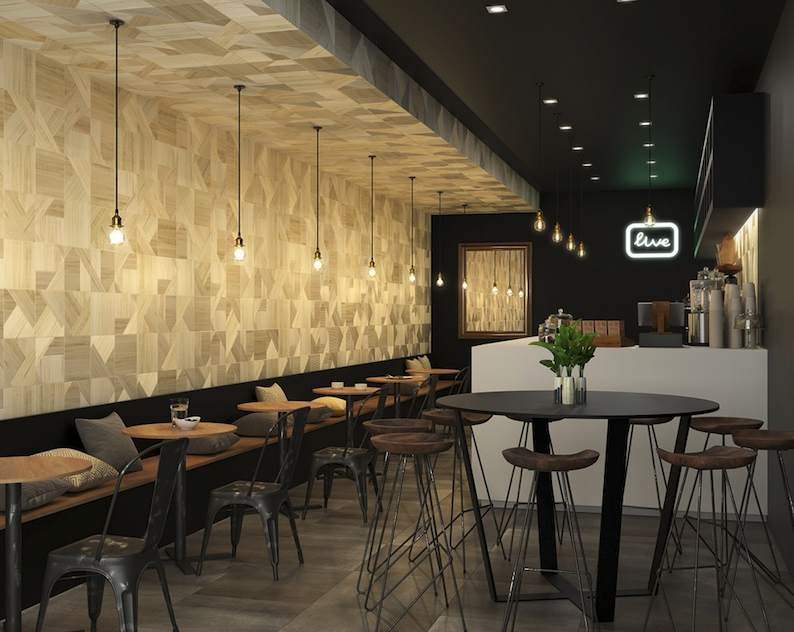 If you want to achieve a vintage style with a snobbish touch, the Unique model is perfect: playing with contrasting elements, it will créate a place more than special.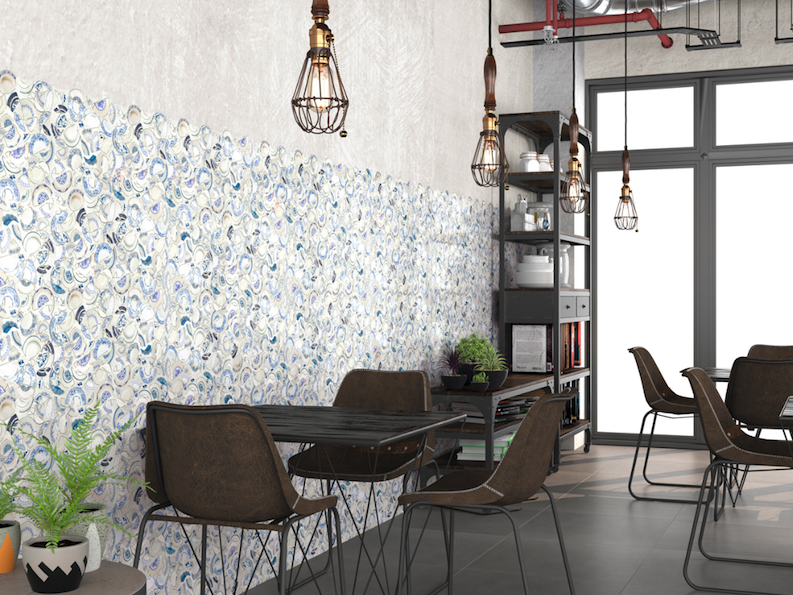 For those who are opting for a more minimalist design, we present the Transverse Cement series, that are available in different shades so that you can choose the one that best suits your space and tastes.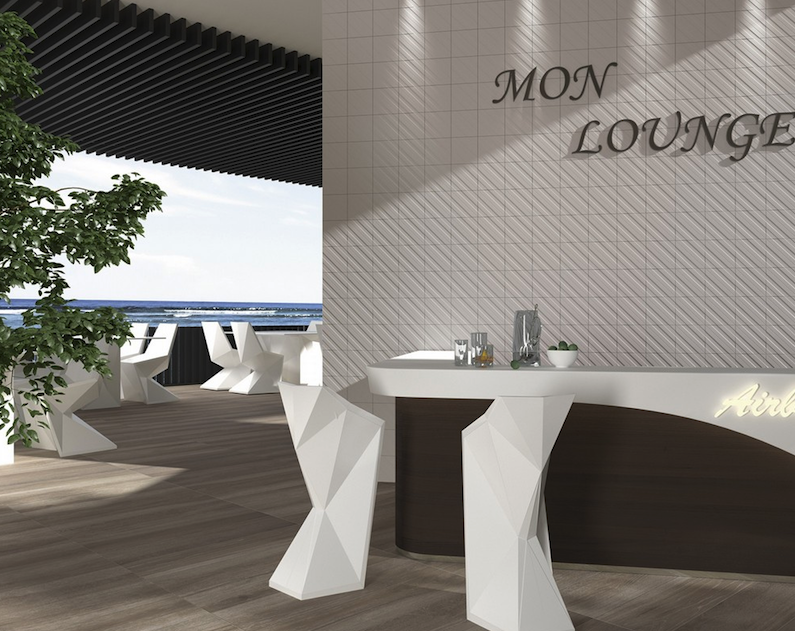 At ondacer.com we offer advice for any kind of project.
Please do not hesitate to contact us for any question you may have.
We work to make things easier for you.