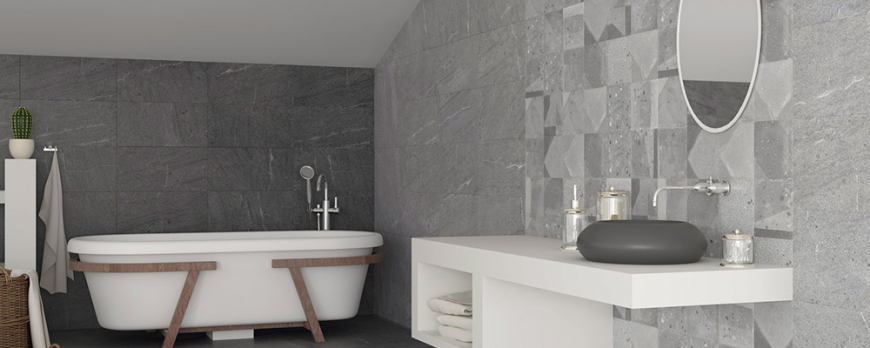 Some ideas to decorate your bathroom
Although many people do not see it that way, the bathroom is a magical place. Together with the kitchen, it is considered to be the most important room in our house, as well as the most intimate.
We will give you below some ideas to decorate your bathroom to make it modern and charming.
3 TIPS FOR YOUR BATHROOM
1. The floor
In the bathroom as in the rest of the house, the floor does not go unnoticed. At Ondacer, we have a wide range of options to make your floor attractive, from patterned tiles to mosaics. One of our customers' favourites is the Agnes Grey model, which brings elegance and serenity to our bathroom.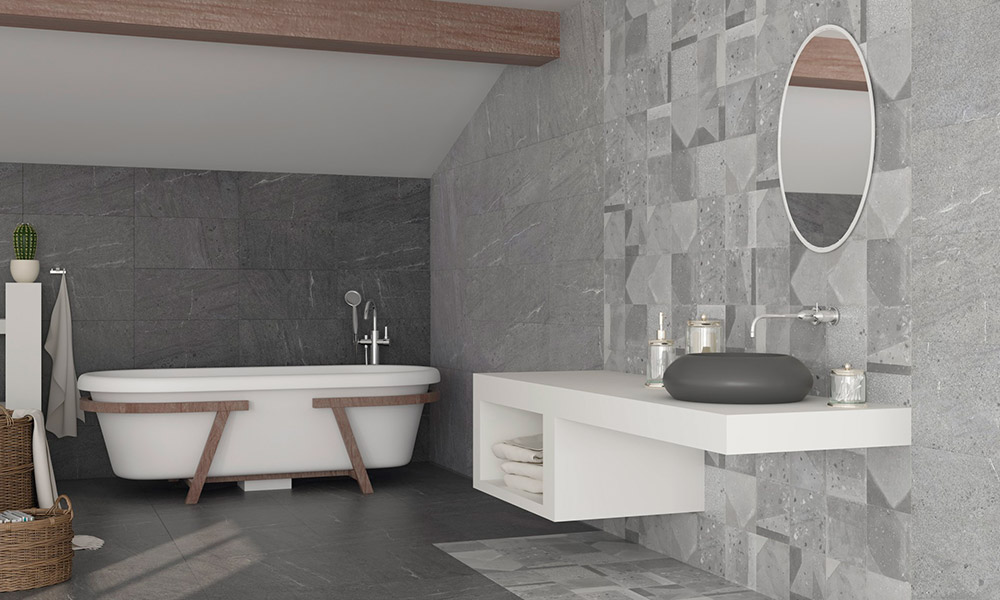 2. Light colours
The light colours that are common in bathrooms are, in my opinion, the best choice. These colours give a feeling of width and this feature makes them perfect for the smallest ones. Light colours gives us a feeling of enthusiasm and joy, which are associated with happiness and comfort.
If we think in clear tiles and mosaics we have at Ondacer, one of the most popular is the Alpino Bath which is simple as well as elegant.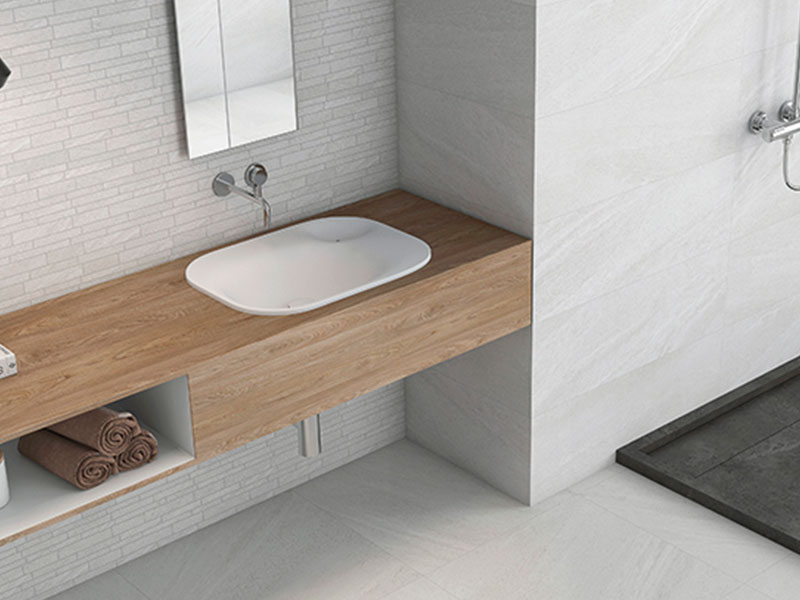 3. The walls
Just like the floor, walls are an essential part of your bathroom, which, together with the colour you will choose (we have underlined before that it shout preferably be a clear one) will bring elegance, wideness, harmony or the opposite in your bathroom. To avoid the disaster, in Ondacer we got prepared for you a wide range of wall tiles and mosaics to combine according to your taste and preferences.
Colorful tiles as the Atelier Montmatre or the Antic Craquele will bring vividness, strength and energy to your bathroom.
Atelier Montmatre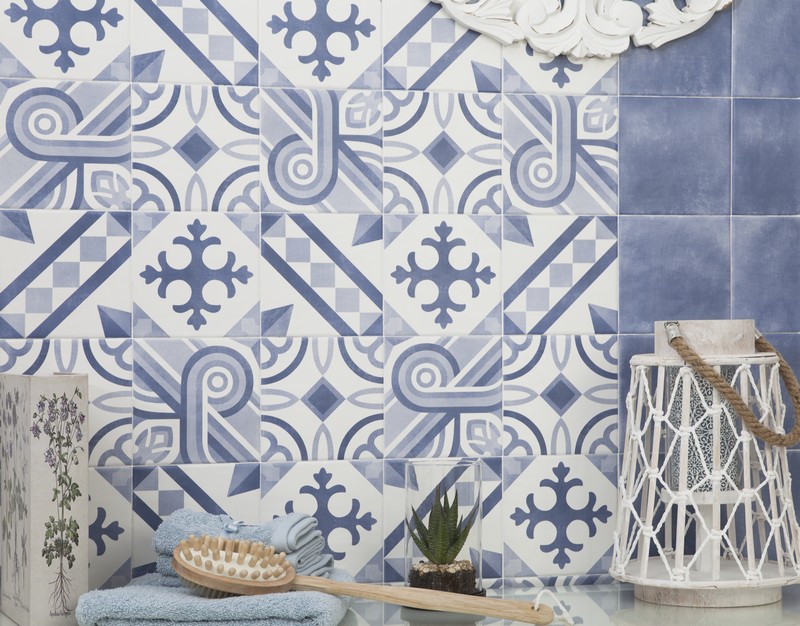 Antic craquele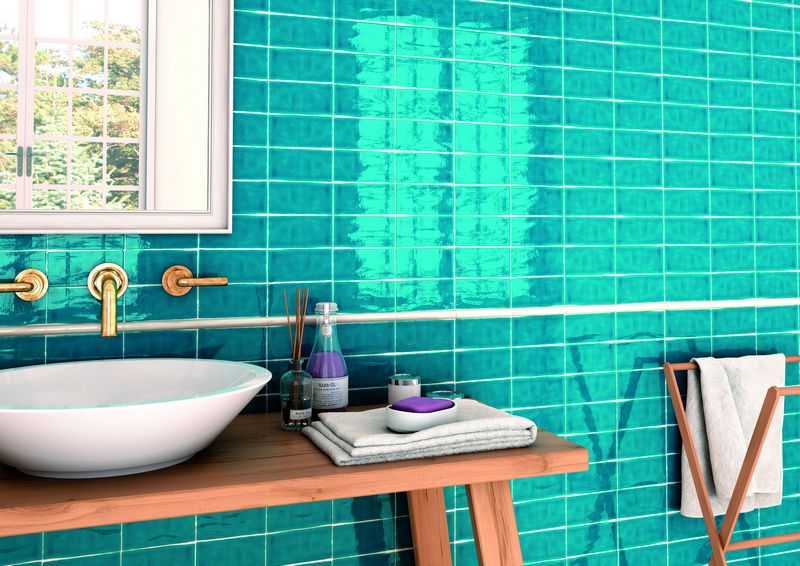 Mosaics such as Charm or Dots Grey settlements. that mix white and black or grey, bring elegance and sophistication to your bathroom.
Dots Grey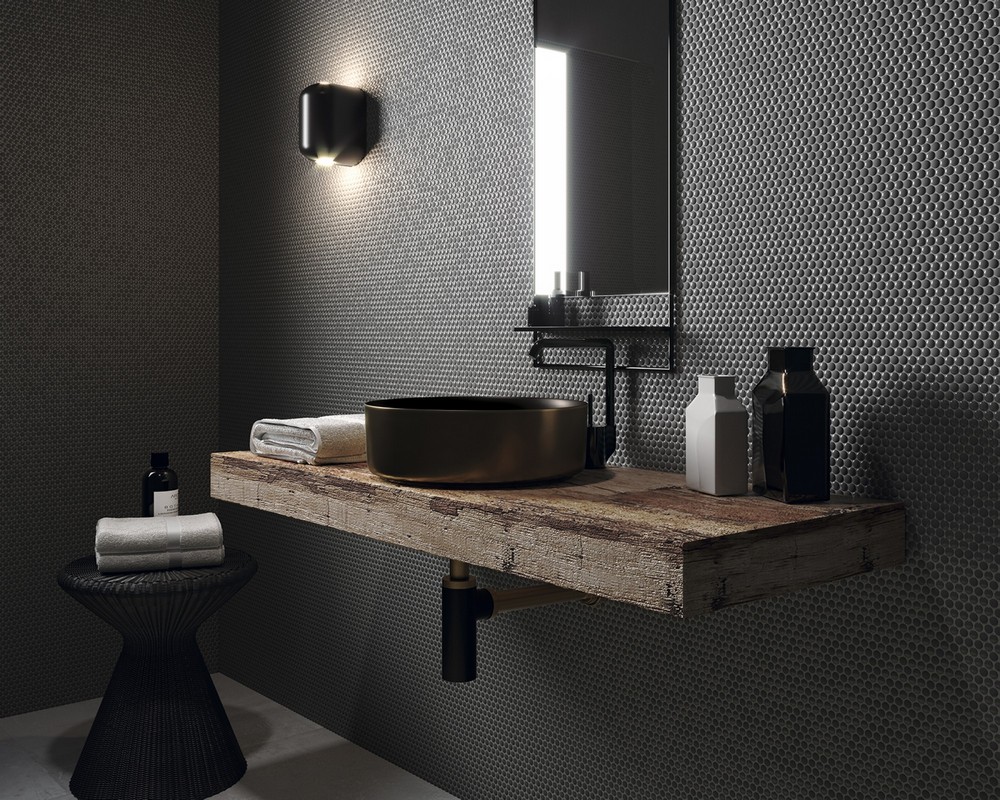 Charm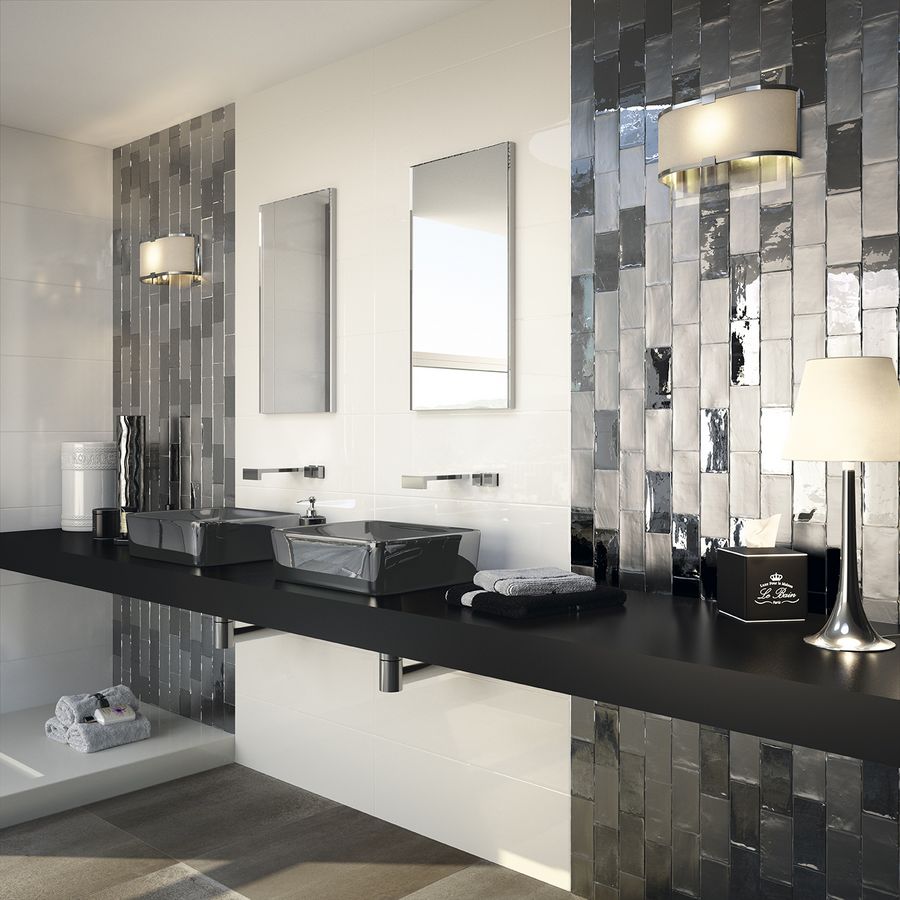 At Ondacer.com our team of experts is available to help you to design and decorate any room in your home.
Feel free to contact us, you can do it easily and quickly on the chat on our web.