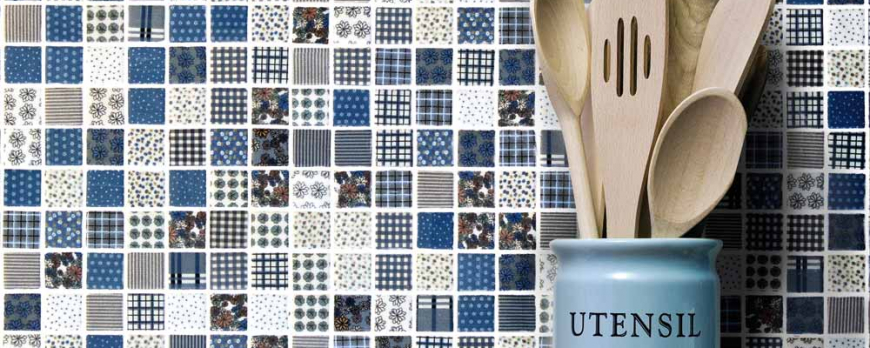 Mosaic trendings 2021
Every year, new trending in mosaics appear, that is why at Ondacer, we like to be informed of all them and, moreover, inform you.
At Ondacer we have a wide range of mosaics that you can use in different rooms of your home such as kitchen or bathroom and even the swimming pool. Another option is to use them in your restaurant or hotel to give it of a more decorative and artistic touch.
There are many kinds of mosaics: regular mosaics, modular mosaics, vitreous mosaics. We are going here to show you some decorative mosaics that are trending this 2021.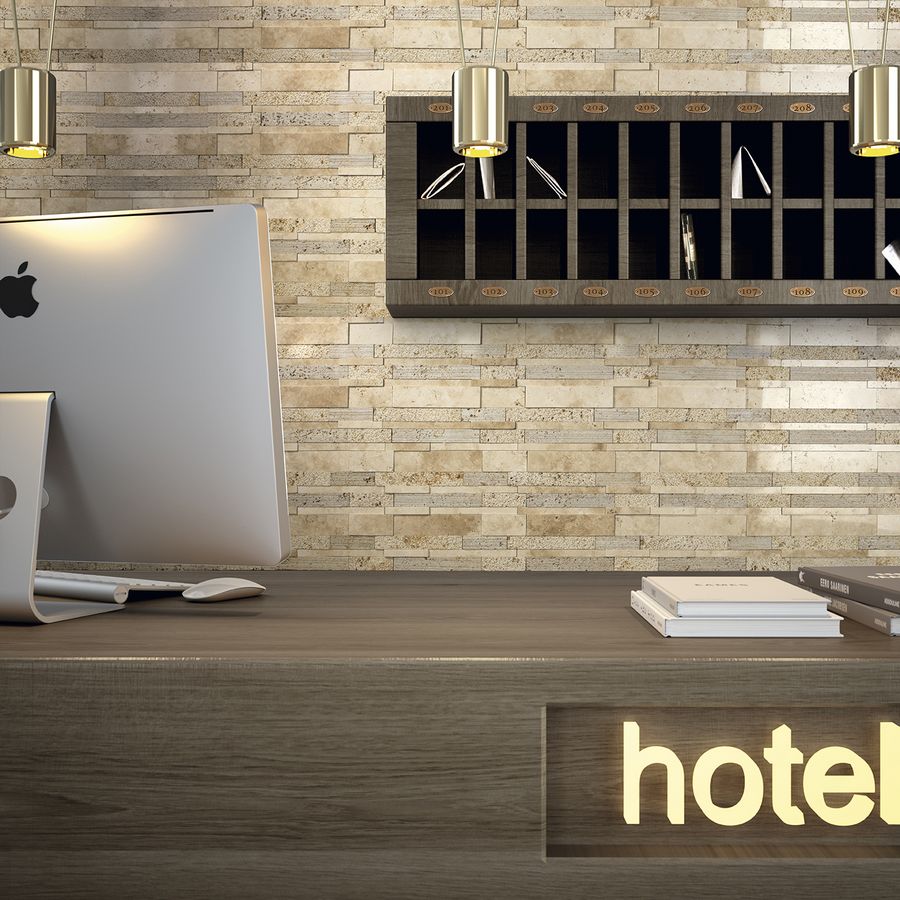 Gloss and satin are back. Calma is a various textures, beige in colour natural stone mosaic with a satin finish that gives us the perfect shine for the occasion, making discrete this type of mosaics, looking nice on any surface.
As we can see in the photo, it is an excellent mosaic for a reception of a hotel, for example. All your guests will feel at home.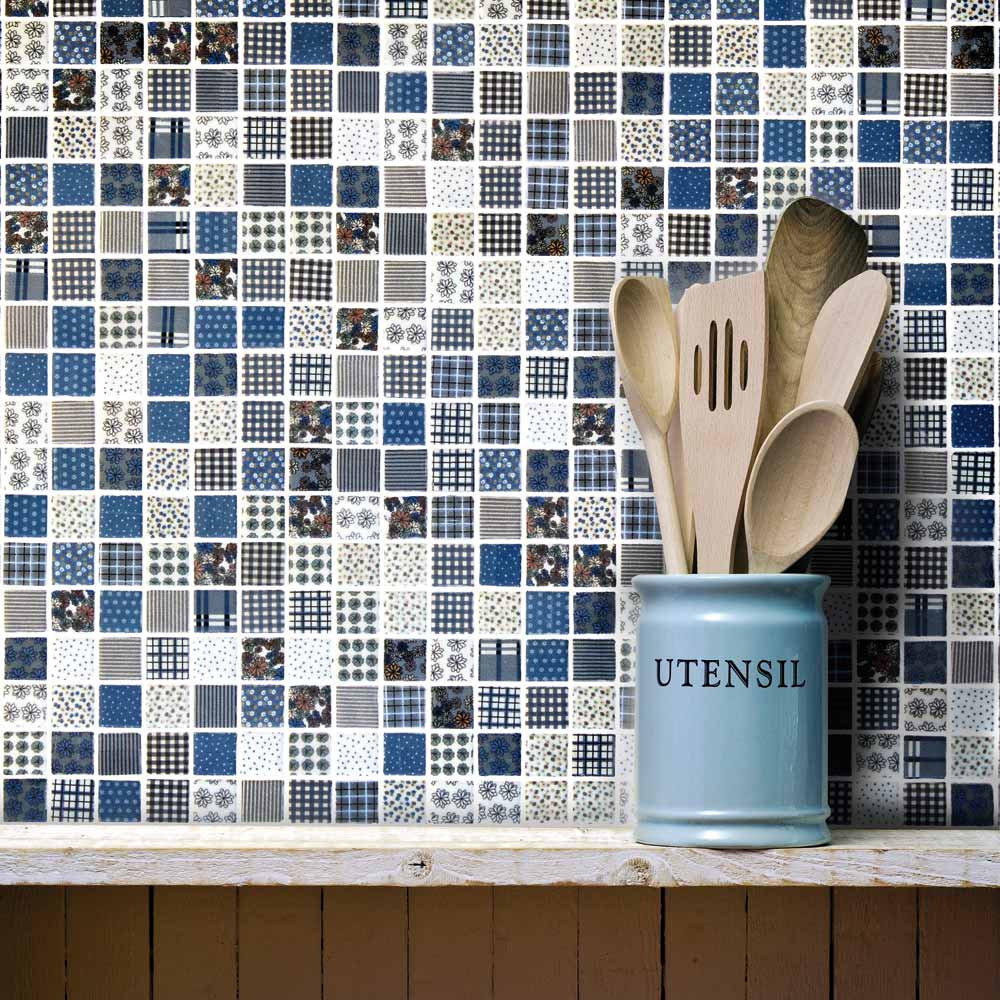 This bold mosaic is perfect for swimming pools, as well indoor as outdoors because it is a vitreous mosaic which makes it resistant to extreme temperatures , and with an inkjet decoration that consists in the formation of an image from drops that come together.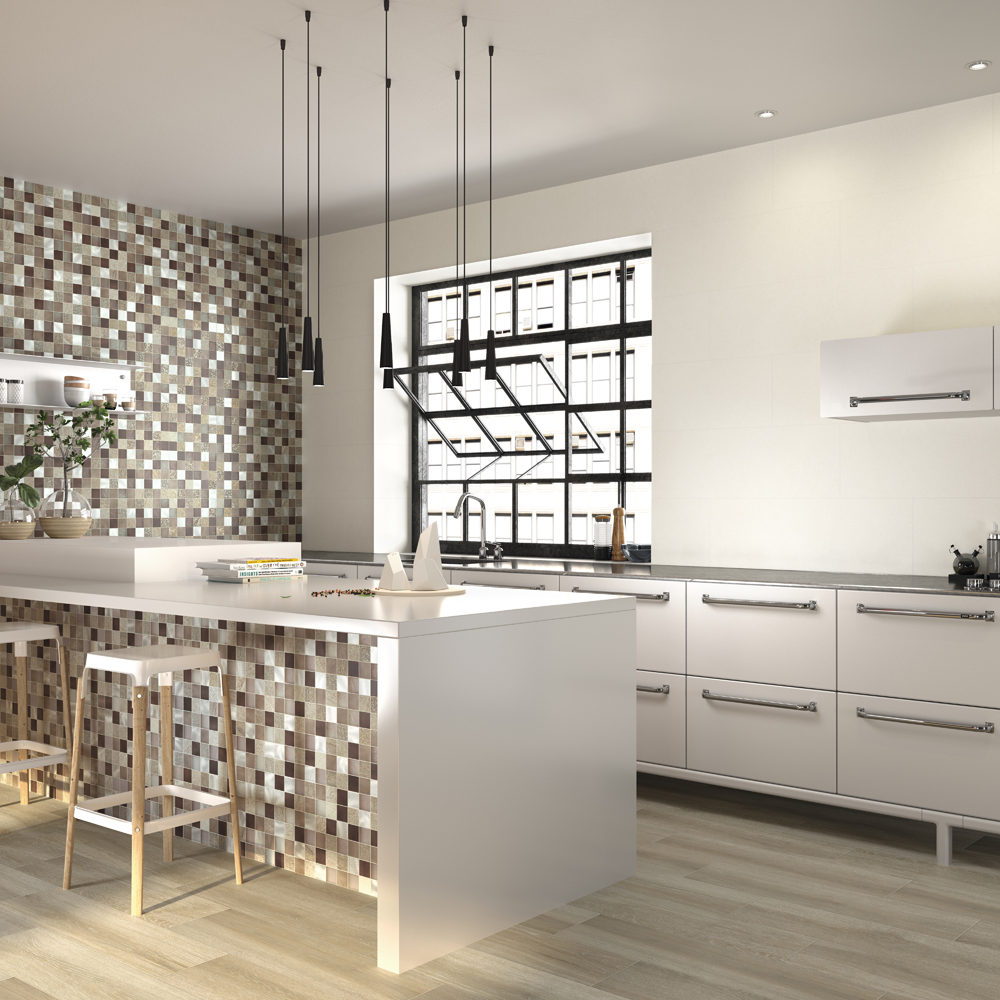 As we said before, gloss is back. This mosaic is a mixture of different materials such as stone and marble. This mosaic gives neutrality, peace and softness to the environment thanks to its pastel colours that make it perfect for interiors.
Modern mosaic made of hand-brushed aluminium listels. Ideal for modern and cutting-edge decoration. Mosaic in grey tones that give a sophisticate and elegant touch to the place. Another mosaic with a satin finish that is perfect for interiors such as restaurants and large stores.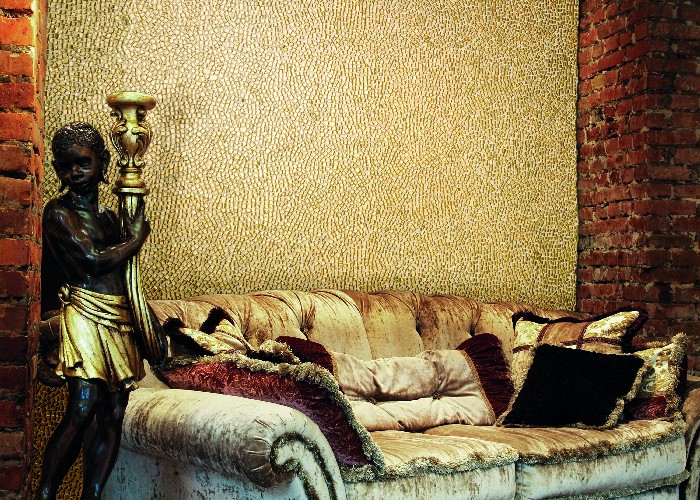 Brunei is a glass mosaic with Golden Nuggets that make it perfect for sophisticated and prestigious luxury settings. Another of the mosaics with a glossy finish that is perfect for any type of interior.
Our team of Ondacer experts are at your disposal in case you need advice for the design of your kitchen, bathroom, swimming pool, restaurant, hotel or any other facility.
Feel free to contact us without conmitment.