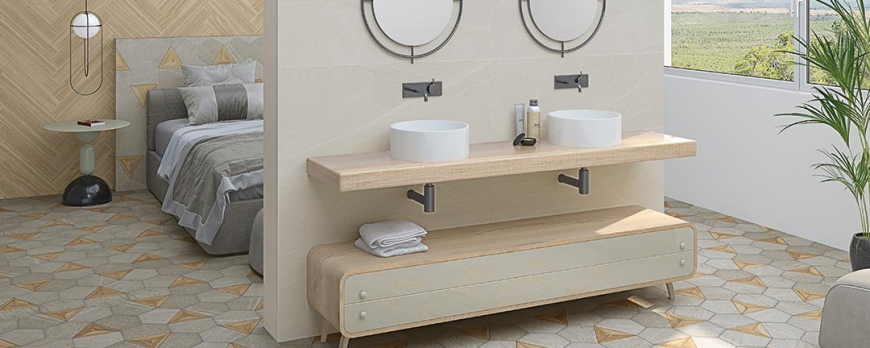 Hexagonal tiles trends
The hexagonal tiles include a large choice of formats and designs. Moreover, this kind of shape is original at the same time as traditional. You can use them in any room of the house thanks to its great decorative versatility.
Discover below the many combinations of hexagonal tiles for your walls or floors and choose the one that best suits your needs.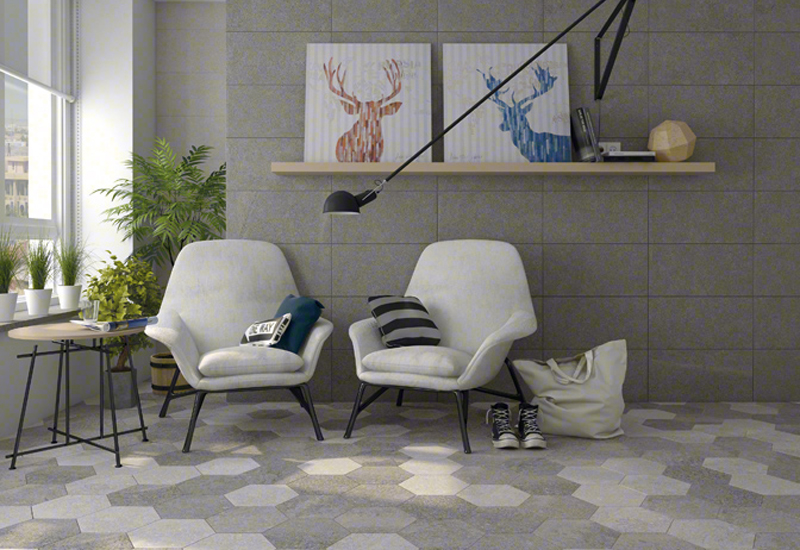 Hexagonal floor tile that is perfect for any space of your home, as well indoor as outdoor. This set of grey tones brings light and modernity to our home.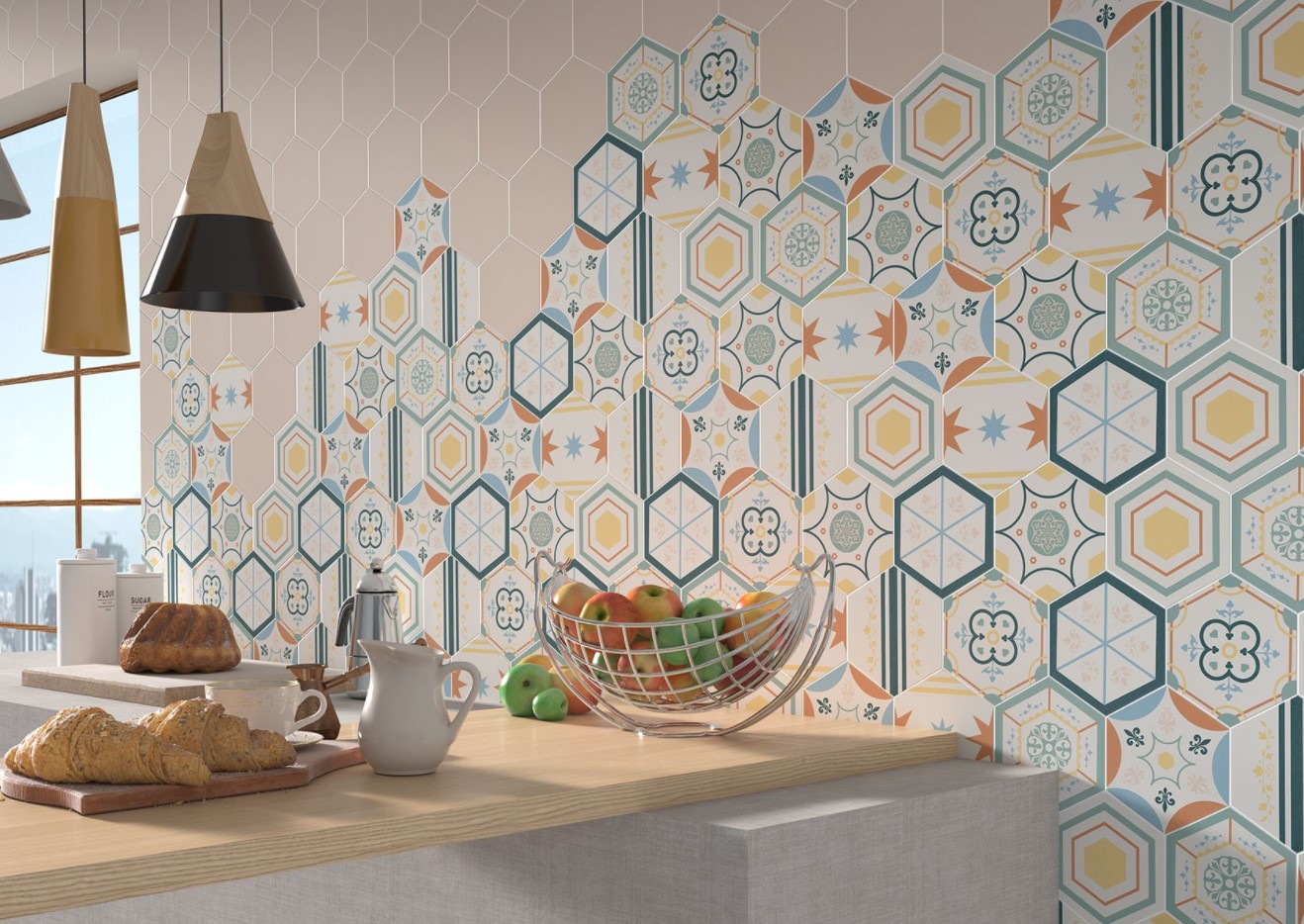 This setting is perfect for your kitchen. A colourful tile that brings joy and serenity to our home. We have a wide choice of different designs with for you to customize your spaces with.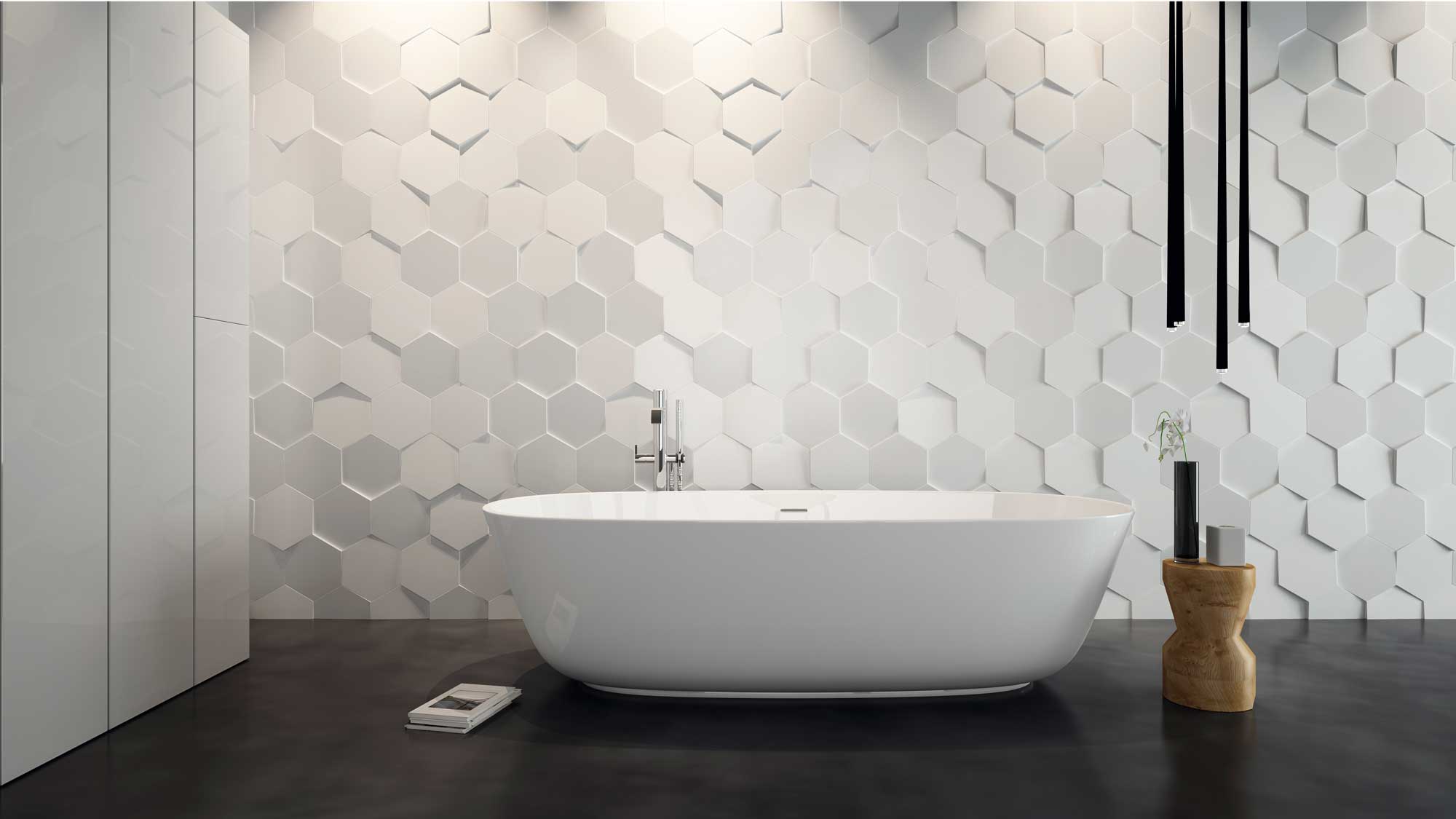 This wall tile is ideal for the bathroom. White colour brings wideness and elegance to your home. This series allows you to create a unique and welcoming atmosphere.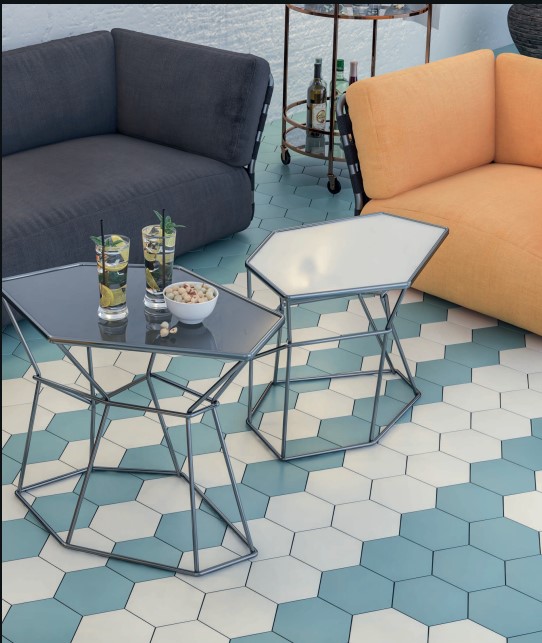 Its modern design is the main characteristic of this porcelain tile. It mixes the traditional with the modern in itself. Different colours that you can combine are available.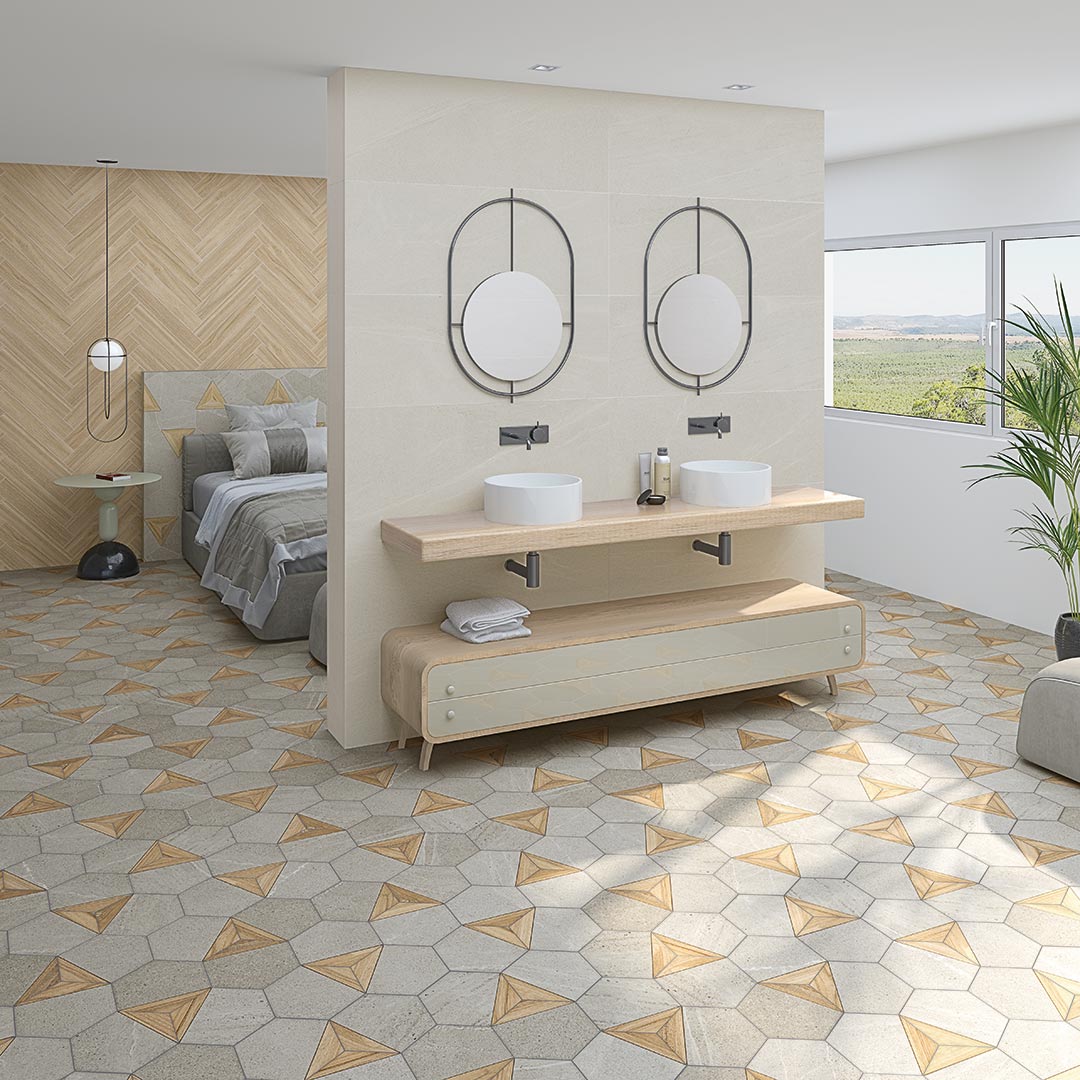 This atmosphere leaves no one indifferent. This tile, available in various colours and patterns, is perfect for your indoor and outdoor spaces. All its features make it an excellent option for the decoration of your home.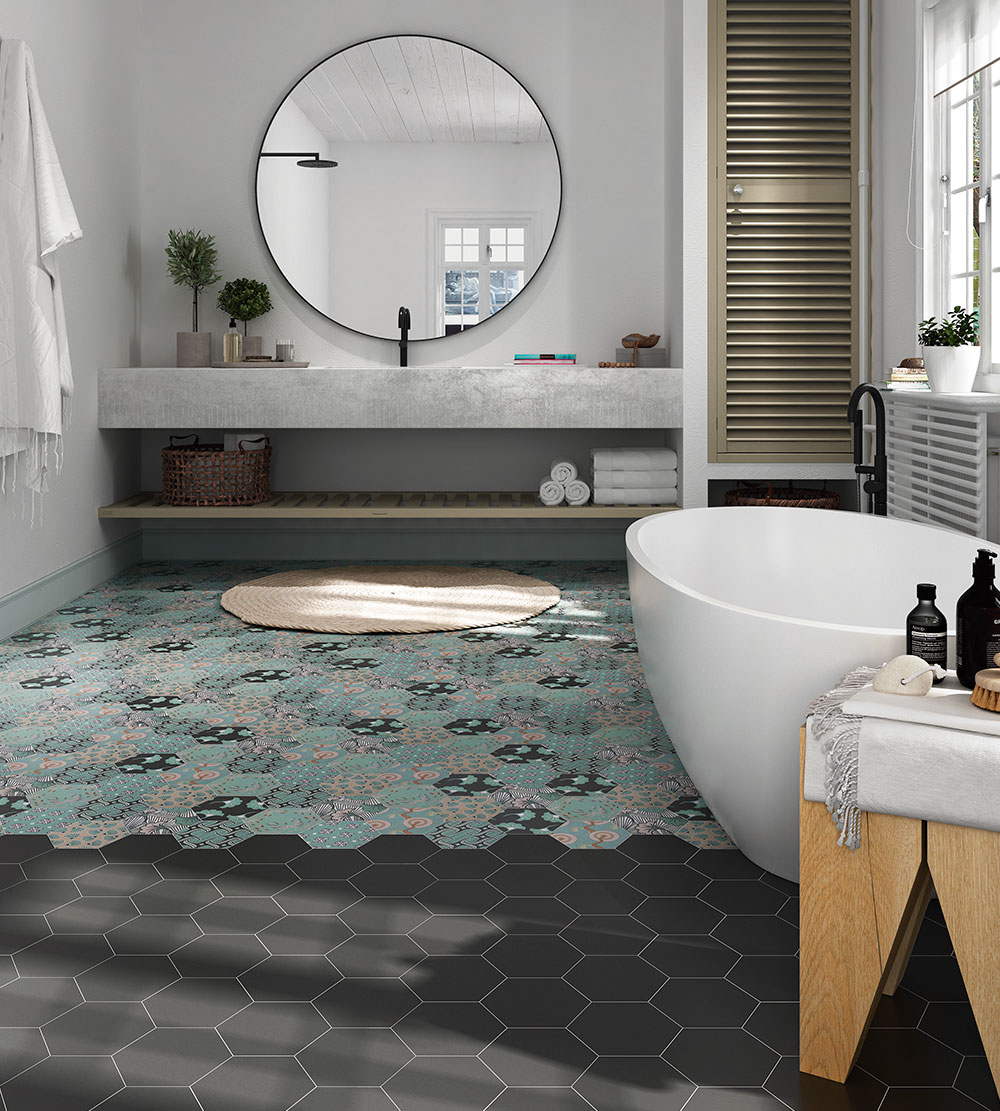 As its name suggests, this atmosphere transmits good vibrations. It features a wide range of colours and patterns that combine with black and that make an excellent combination of sobriety, elegance and splendour.
At Ondacer.com you will find many more kinds of hexagonal tiles to satisfy your needs with.
At Ondacer, we offer personal advice for your new project.
Fell free contact us if you have any question.