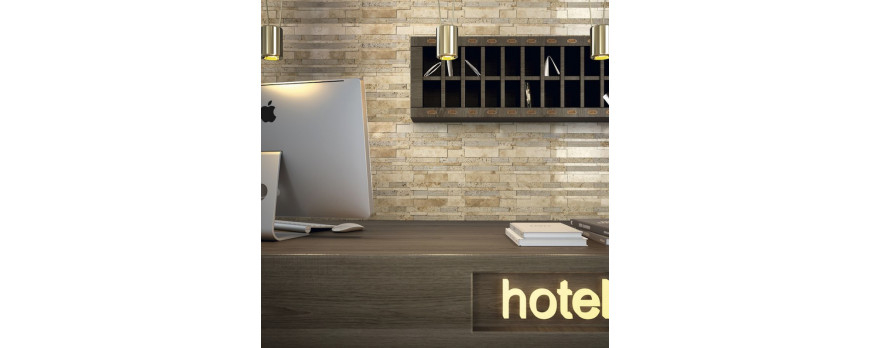 Some ideas for Hotels decoration
At ondacer.com. we love to bring your projects real. We are know that the step of deciding about the design of interiors of a hotel, or any other project, is very complex, so it is the reason why we have selected in this post different styles of interior design for hotels, where you can take advantage of these ideas or find the style you are looking for.
The Calma series is perfect to design relaxing and welcoming spaces: What better, for a hotel, than transmitting these kinds of sensations?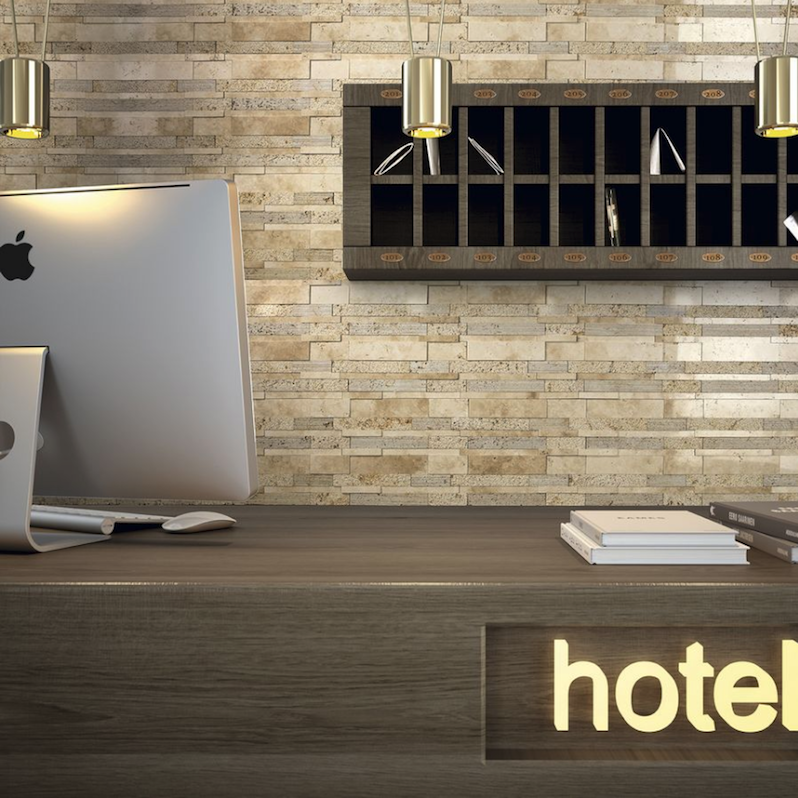 If it is desirable to obtain a more exclusive touch, Tinsel series is perfect, with its shiny silver mosaics combining it with a plain Wall tile of different tones, it will create a special room. This design is available in 3 different colours.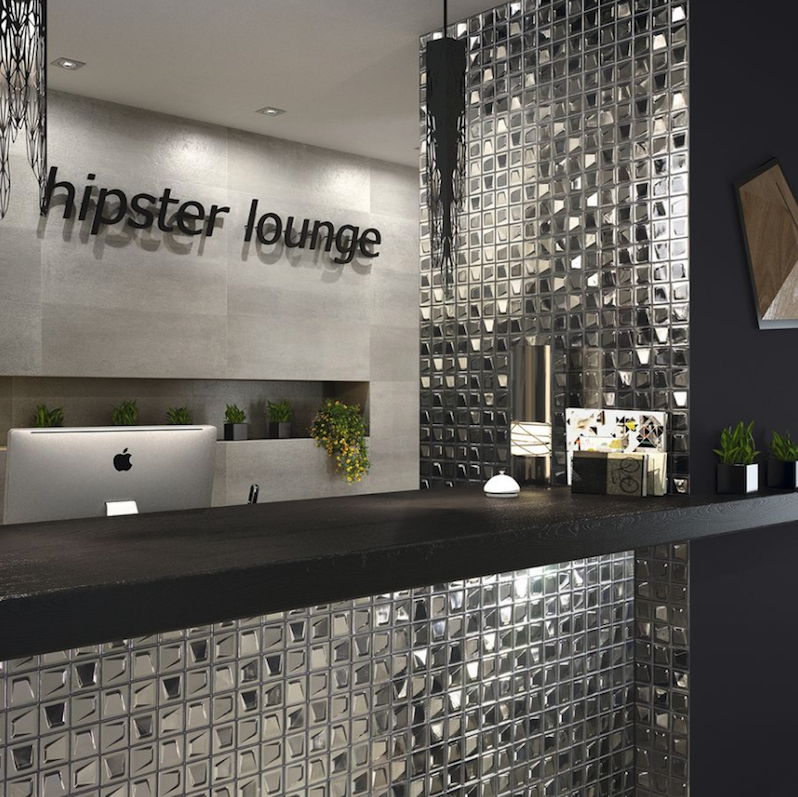 Wall tiles that conceive natural, welcoming and current designs: it is what the model Glory Strips obtains. Different tones are available for all kind of tastes.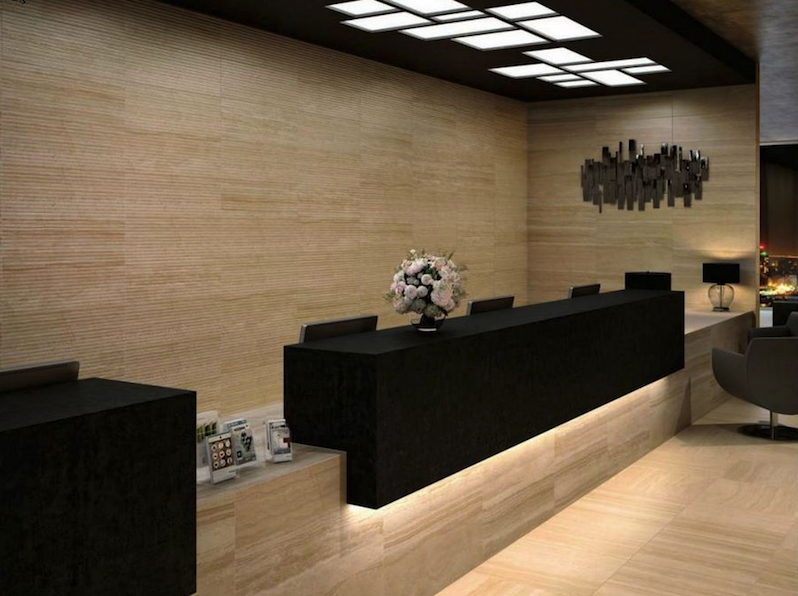 The series Bisel provides your settlements of a select, modern and chic style, for the most exclusive common areas.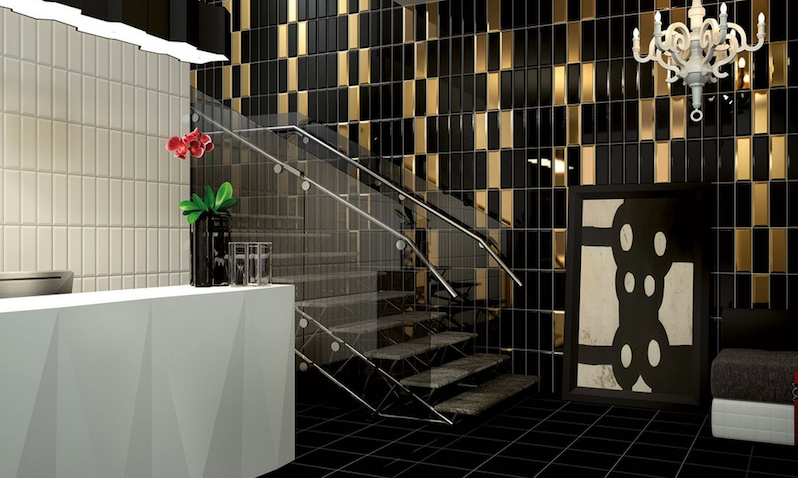 Gilded Wall tiles with reliefs that enhance every room where it is present: thanks to the new model Shapes, your settlements will look original and full of energy.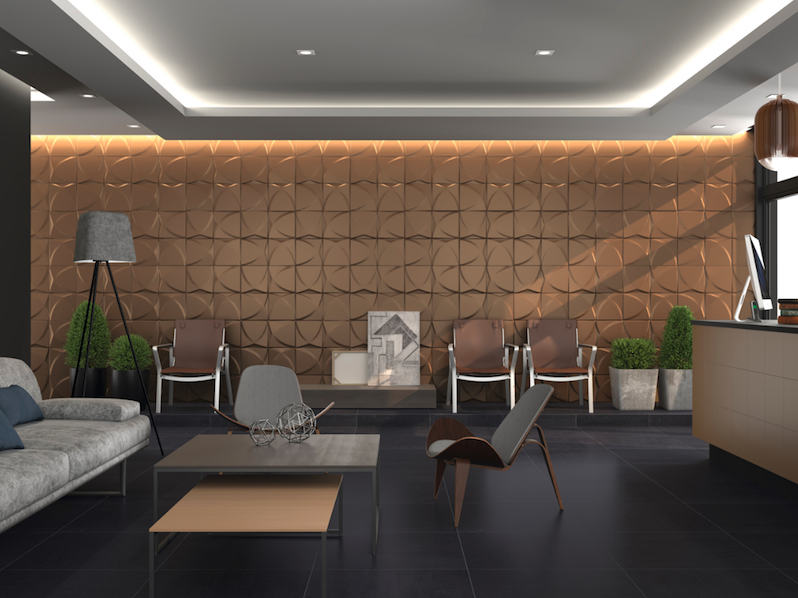 A stylish and elegant atmosphere is what will be achieved using Bombato Full Metal series; the small motifs on this wall tile with metallized shades will make unique every room.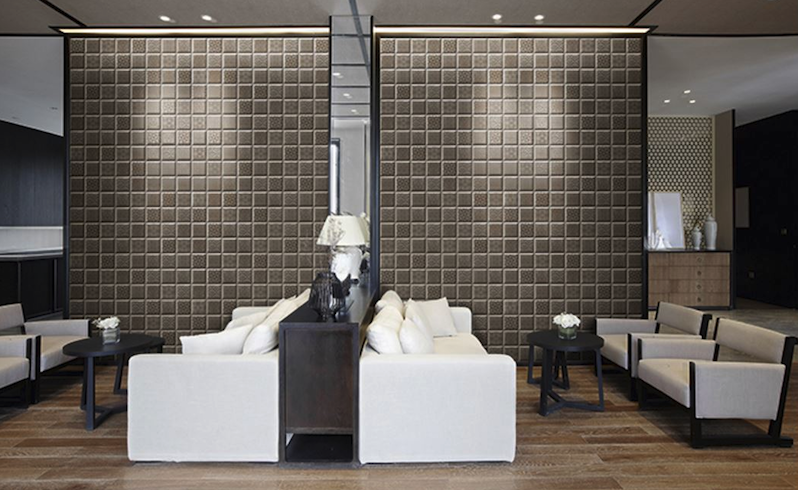 Clam and cozy stylish atmospheres are those created by Veneto series: avant-garde spaces to enjoy and feel at home.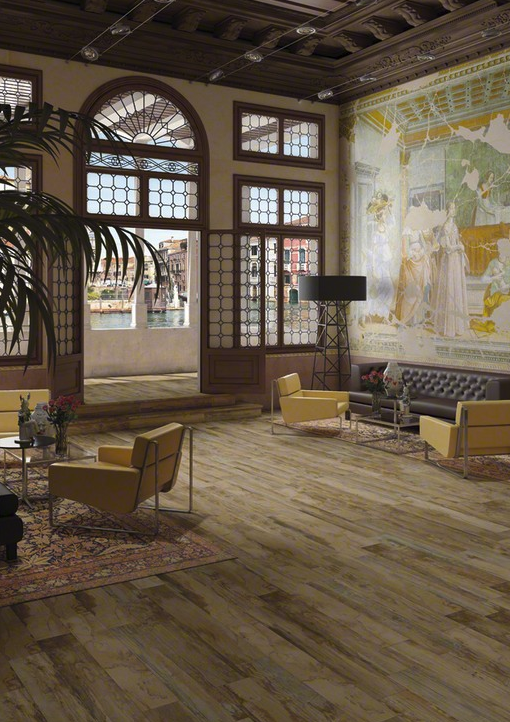 In Ondacer.com, you have it easy; you will be able to buy tiles on-line with only a few clicks to make your project real.
We have a team of technical staff who will be able to advice you at the time of designing or answer your questions about products, delivery…
Because our work is to make yours easy.